---
This website is being redesigned. 
---
Waimiha Land Grab 1920/30s
---

The year is 1920. The Peterson and McNeights were looking towards a new future having suffered the losses of the First World War.
The government of the day had made a tough, but fair offer to returned New Zealand servicemen under The Discharged Soldiers Settlement Act of 1915 Special Tenure on soldiers' ballot land. It was to support returned soldiers with land packages with the rights in perpertuity of an on-going 66 year lease, plus right of purchase.
Waimiha presented such an opportunity for both families.
The Peterson and McNeights had already put down roots in the King Country as dairy farmers in early 1900's as one of the first pioneering families in Mokauiti Valley. Henry and Ruth Peterson arrived after the McNeights around 1910, as experienced farmers, both sought to establish a foot-hold and break in the land.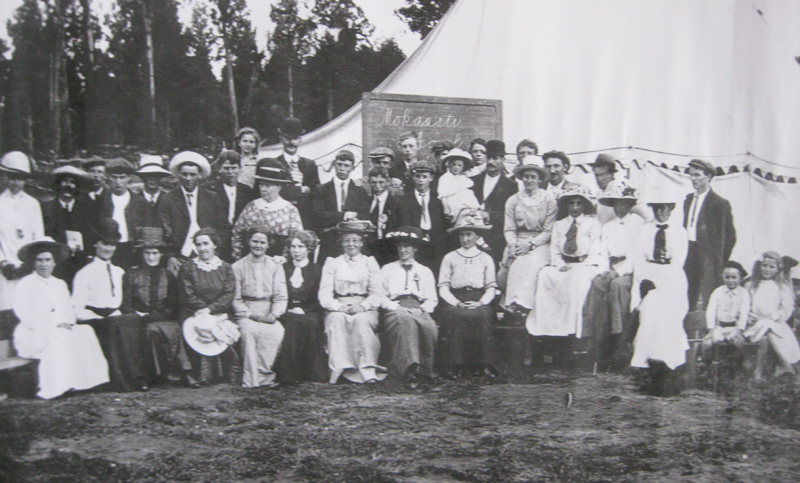 Many families throughout New Zealand had suffered the loss of loved ones as a consequence of Gallipoli and the European conflicts during the Great War. So it was for Hugh and Fanny McNeight whose only son William George had lost his life (1/10/1918) in France. This left only their remaining daughter, Marjorie.
My great grandparents' son, William Magnus Peterson, followed his fellow patriots to sign up for the first expeditionary forces with the 13th Auckland Mounted Rifles, 1914, destined to fight in Gallipoli.
Upon his return in 1916, and because of the close relationship between families, William Magnus Peterson was to marry Marjorie McNeight.

The McNeights, having lost their only son during the war, made a decision to lease their existing property in Mokauiti Valley and combine with the Petersons in an endeavour to start afresh in Waimiha.
With the Soldiers' Ballot, land was allocated to William and Marjorie Peterson in 1920 under The Discharged Soldiers Settlement Act of 1915 with Special Tenure.
The particular acreage that William and Marjorie had been allotted in Waimiha was virgin native forest, it bordered the Pureora State Forest of today.
My father, now of 96 years of age, Noel William George Peterson, was born on the 25th of December 1918. My dad was named after William George McNeight who had died in France on 1/10/1918. Dad witnessed the hardships that both families went through, the troughs and the highlights. King Country life was robust.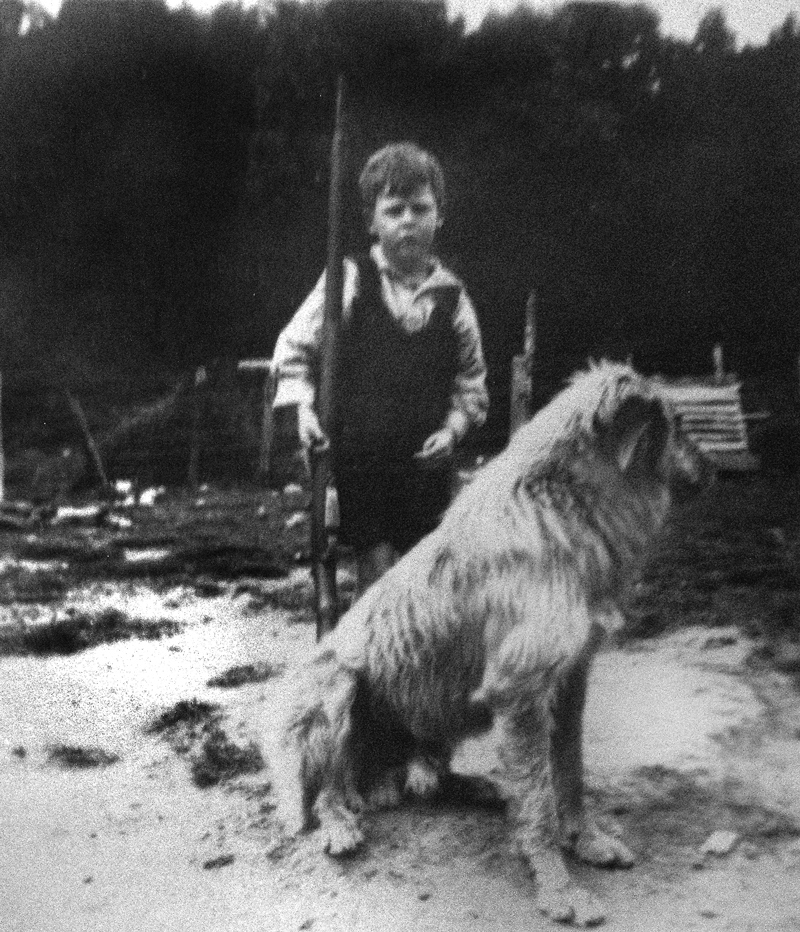 In 1921 the families pledged to realise a new future and, in doing so, put into practise what had gone before in Mokauiti Valley.
William and Marjorie worked to break in the land that they knew would be productive for dairy, but really had no interest in cutting further their large stands and acreage of native trees, leaving them for their future generations; for the Peterson and McNeight families, and New Zealand, to enjoy.
My dad remembers his parents as hardy, pioneering, resourceful farmers who had a love for the land and the native trees on it. Between 1920/27 my family had cleared the land they needed for their ten cows and had established a dairy plant and cheese factory to supply the locals and generally helped to assist newcomers who did not have the clearing and farming experience.
The Government's promised financial assistance, necessary for improvements, specifically fencing and grass seed, essential for the well being of their stock, never arrived.
The Land Board declined it, without reason.
The Peterson and McNeights were not the only farmers to take up the prospects of a new future in Waimiha. There were many neighbouring properties in a similar position, the difference between them being that my grandparents' land, in the eyes of those who wished to prosper from the (native) timber wealth, would see commercial interests appear to contrive, through those sympathetic in the government (of the day), to make it theirs.
The tragedy is the realisation that my forebears who had fought for King "without competition" and Country, were granted land from the King to be administered by the NZ Government, in recognition for their enormous contribution, land that was leased in perpetuity. This was later ruthlessly cleared for its natural resource by influential commercial interests with the apparent cooperation of certain government ministers in the 1920s and 30s.
It is my ambition to seek redress on behalf of my 96 year old dad and those who sacrificed so much to work the land in Waimiha, so that part of history is set right for the Kiwis who gave of themselves to defend our country and ultimately lost the very land they had fought to hold most dear.
Out of the eight blocks of soldiers' land that were allocated to returned servicemen after the war on the Ongarue Stream Road in Waimiha, King Country, New Zealand, it would be the 496 acre ( class 2 land, at two and half acre per acre. Section 2 ) Peterson block that drew special commercial attention.
Timber merchants had already started to extract native timber from a stand that they had in the area. In order to capitalise on other balloted farms' timber resources in the area, they required an access point with water and land area for plant and working mens huts. The best option for this was through the Petersons' property.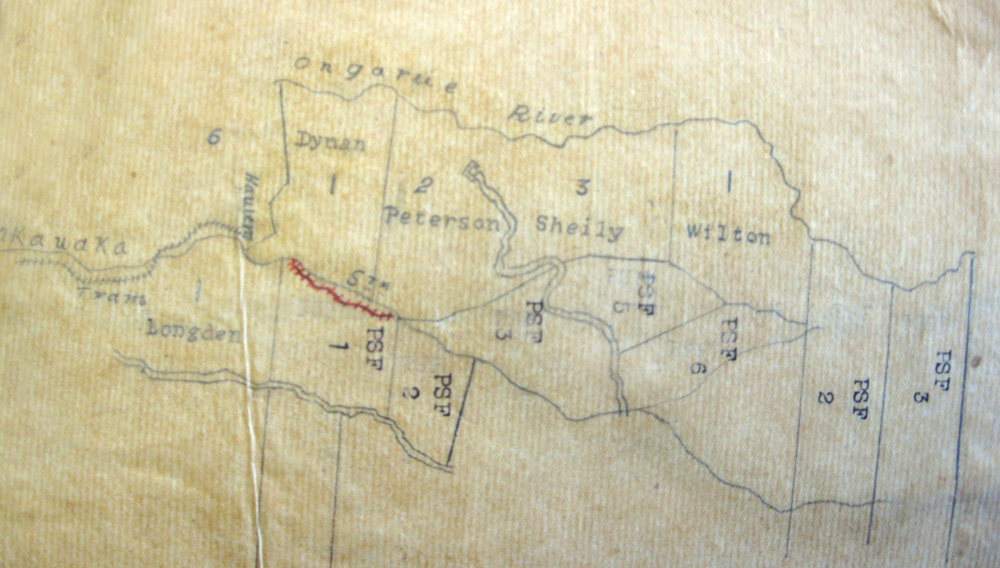 Remember that the Waimiha land parcels honoured a commitment from the Crown to the returned soldiers who had fought for King and Country in World War One.
In 1920 both families set about the task of clearing the land and erecting two dwellings from felled timber and in the process helping other new settlers in this small back block community. They were not unfamiliar with the rigors and hardships that that lifestyle presented. By 1923 they had a small cheese factory to try to provide much needed income and, in the same year, leased out their Mokauiti farms, putting the money received into fulfilling their contract with the Crown on the Waimiha land.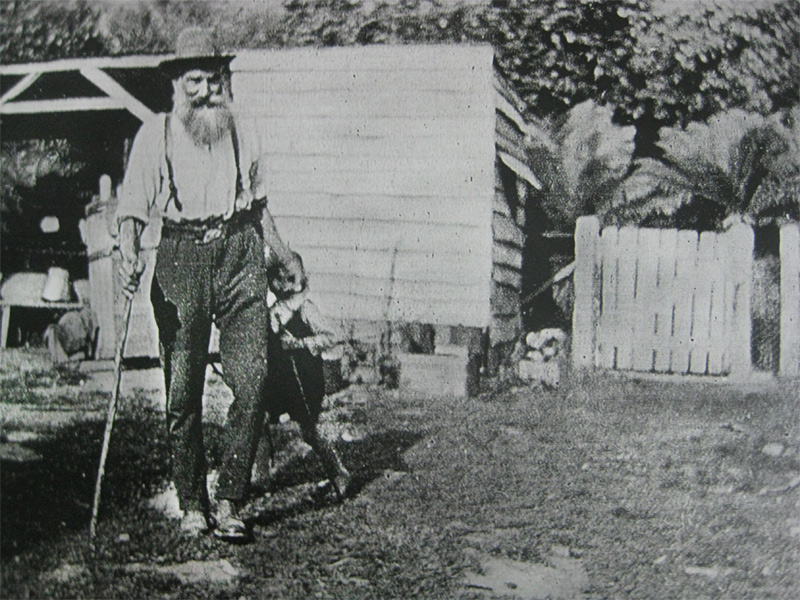 Initially the rates, paid to the Government, on all eight land parcels had been set by the Government at high rates per annum, but a review in 1921 saw the land rate drop by 80% per annum for all of the blocks (as shown in the Proclamation below), with the exception of Block 5 - my grandparents' land. It would remain at the old rate. It is debatable whether any of the owners were aware of this, as decisions made in Wellington did not reach into a small isolated settlement, dozens of miles from the nearest town that lay through rugged bush that had no electricity, no phone and a bullock track, impassable in Winter.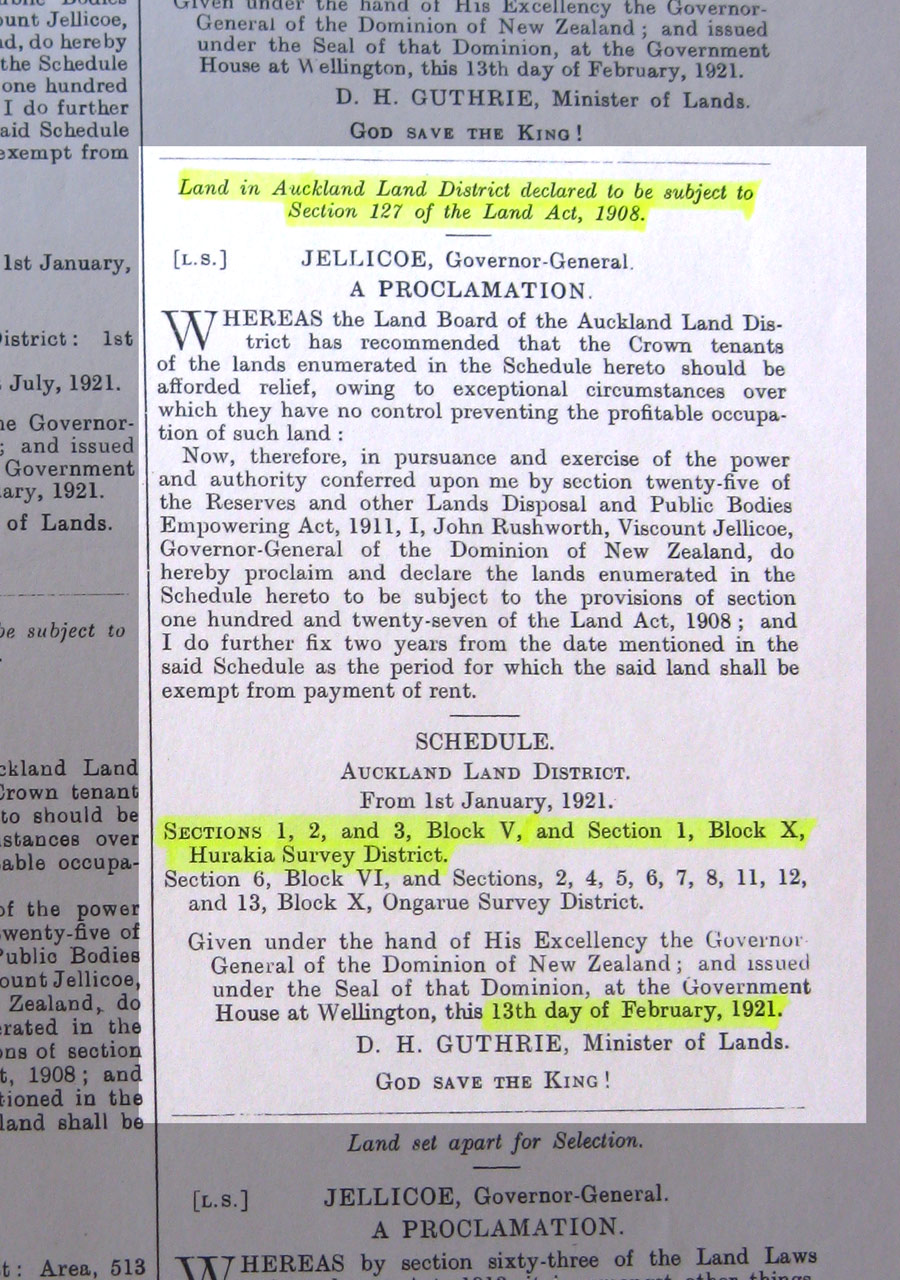 Between 1920-27 farmers in Waimiha had applied for and were granted farm development assistance to put into fencing, grass seed, stock and general maintenance and to erect dwellings for their families along with working mens' huts. This was not to be the case for my father's parents, or the McNeights, who were finding it increasingly difficult to make the farm profitable. No reason was ever given, if it were to be challenged, for the failure of the Government to comply with the Discharged Soldiers Settlement Act under Advancements in section 6 of the King George V binding document. Embarrassing questions would have to be answered.
In fact, the government had compromised their own Minister of Lands (D.H.Guthrie) on the 13th February 1921 when the Act clearly stated that farmers, in the Petersons' situation, be deemed exempt from payment of rent, if financial assistance were required. In Magnus Peterson's case the Crown was in breech of its obligations, declining Dad's parents twice, in 31/2/1921 and again on 31/8/1923 (one of which declinations is shown below). Why was it issued?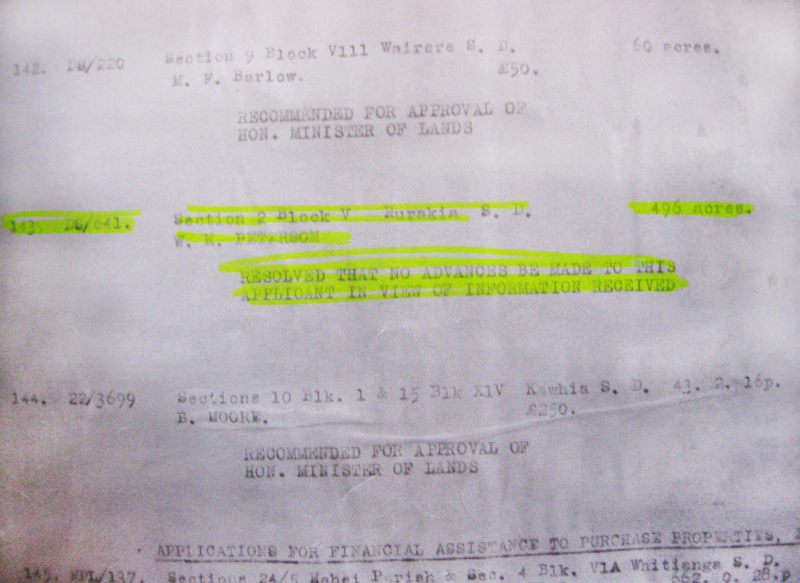 By 1927, faced with ongoing exorbitant rates bills that limited any reinvestment in the farm's further development, William Magnus, his wife Marjorie, their children Noel and Phyllis along with Hugh and Fanny McNeight had finally been forced off their land by agendas that bore no concern towards the pioneering spirit of farming families and the close communities they lived in.
Quick to take advantage, the Lands and Survey Department jumped on the opportunity to say that the property had been 'abandoned' and that the contract with the Crown had not been fulfilled. This was not the case. It is unclear if Magnus Peterson knew any of this. All he realised was, that with no Government assistance and being starved off the land, in order to continue with the future of the farm, he needed to find an alternative income.
To this end, Magnus signed on with the military police, serving in Samoa in 1928. Marjorie and my dad Noel and sister Phyllis, with the McNeights, started again in Te Kuiti, this time renting.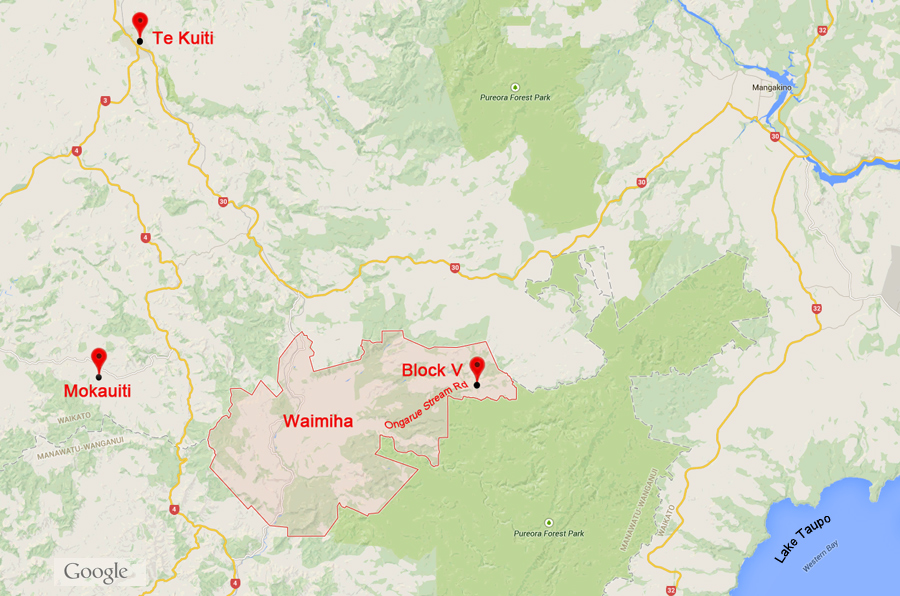 At this juncture it is clear to me, (having researched archives over the past 7 years to discover these facts) that from the start of tenure there were people in and outside of Government who would appear to be conspiring to see these farmers compromised for capital and commercial gain that would only be realised by access to Block 5, Ongarue Stream Road, Waimiha. Sadly, Hugh McNeight had passed on, only a year after having to move into town. Hugh would have felt he had lost everything - first their son, then their farms and then the hard-working life style they would have been accustomed too.
1929 would prove to be a pivotal year. Whilst he was serving in Samoa, the Crown sought to bankrupt Magnus in his absence. This was all pending on the official assignee's decision. The decision from the assignee was that all debts had been paid in full and asked for him to be released. In fact my grandfather was continuing to pay into the Waimiha farm account from Samoa. Not satisfied, the Government went ahead and, four months later, the farm had been transferred through the Native Lands Act into a provisional state forest block, then into State Forest ownership. Again, it is doubtful that Magnus even knew of this until his return from Samoa in August, of that year, then history shows that throughout his tenure Magnus had refused to sign the cutting rights for the milling of native timber from his land. This sticking point ran contrary to the interests of those who wished to take control of his land. All the Peterson and McNeight clan were interested in was to farm and for the trees to stand as a testament to time.
The milling company finally had what they needed to prosper and, by 1936, had finished a horse-drawn tramway to the property, ready to mill.
It is relevant that in 1936 the 'Fair Rents Act' law was passed by Parliament. This meant that for returned servicemen in my grandfather's position, any existing debt would have been cleared.
The timber merchants raped the land and did not leave one native tree standing.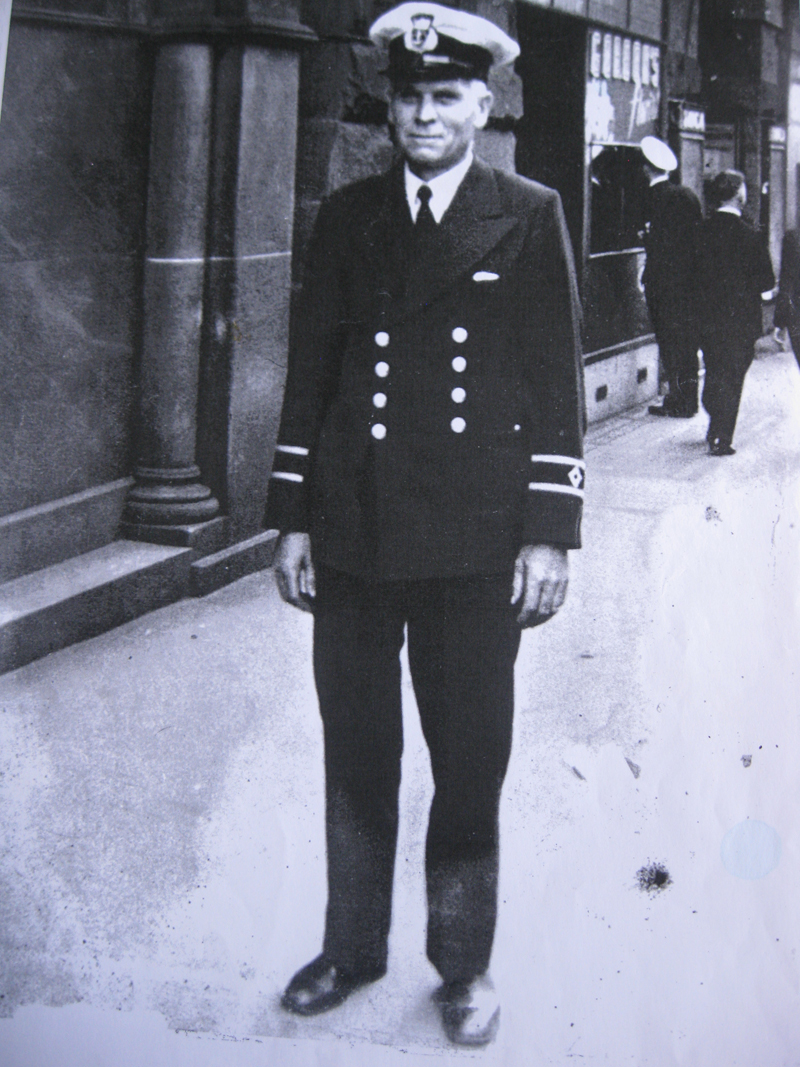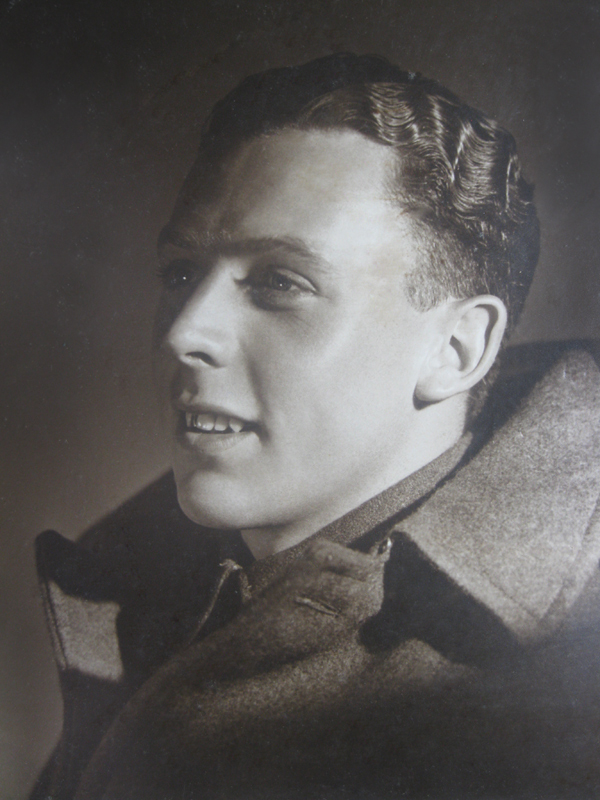 I don't know why the Peterson and McNeight families have been written out of the history books. All of my 7 years of dedicated research to date have led my lawyer and myself to conclude that they, the families, were compromised and badly misrepresented by the Crown. It was a breach-of-fidelity-duty to a returned serviceman from World War I, who served his country again in World War II (see photo above, in World War II uniform).
I am seeking redress on behalf of my 98-year-old father, Noel William George Peterson, who also served his country in uniform in World War II and is Magnus's only son, badly compromised in life by the loss of his inheritance.
In order to complete research on this claim and bring action before his time is due, I would appreciate any assistance to allow my lawyer to bring justice to our family name and correct history. Any information and help would be received with open arms. After many approaches through my lawyer, the Government has declined Legal Aid for funding for a challenge against themselves, even though they do fund challenges for other (more well-known) land claims.
Please, if you feel that you wish to contribute to our cause, phone or email and have a chat. We are looking for funds to take our cause a step futher. Donations would contribute to fund a legal researcher and compiler of documents in preparation for a High Court case. Donations (recorded) can be made to the account "W.W.1.SoldiersClaim" BNZ account 02-0412-0139420-066 Rotorua..
Thank you - my dad is not getting any younger.
Tanya Peterson.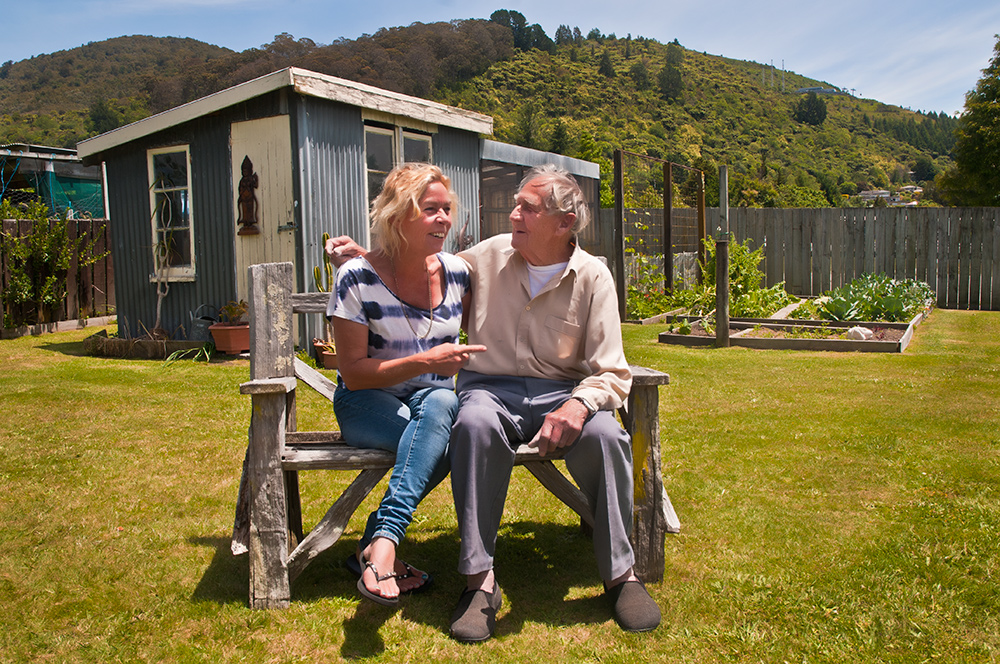 ---